If you are looking for a reputable roofing company in Cranston, RI, then this is the place for you. We have helped many homeowners get the best value for their money. We have provided quality services for over 25 years and have never let our clients down. We have been rated number 1 for the past 5 years by our clients, and we will continue to provide excellent customer service at all times.
There are many reasons why people choose us as their roofing contractor in Cranston, RI, but one of the main reasons is that we offer free estimates. This means that you do not have to pay anything upfront before getting an estimate from us, which means that you can save up some cash before getting your roof fixed or replaced by us. If you would like to know more about how we deliver quality services at affordable prices, then please continue reading below: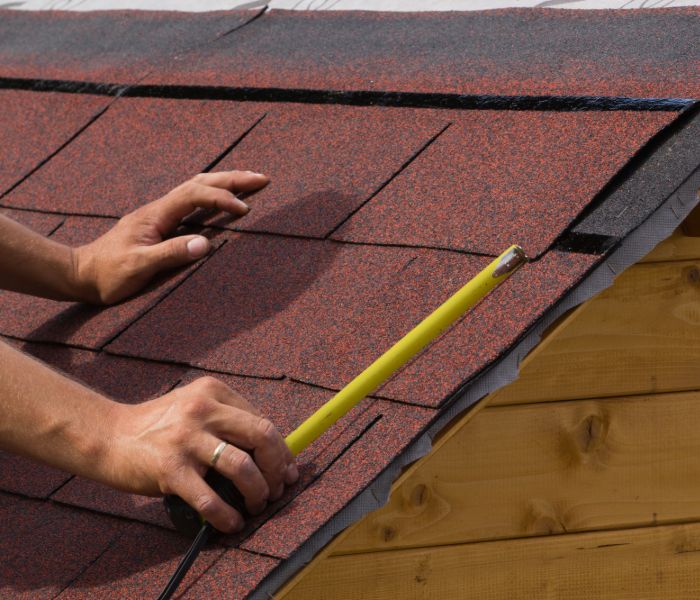 How do I receive a free estimate?
If you are in need of a free roofing estimate in Cranston, RI, it is essential to know how to receive the most accurate and detailed information possible.
There are many factors that must be considered when estimating the cost of a new roof. A professional will take into account the type of material used, the size and shape of your home, and any other unique features of your property or neighborhood. The professional will also evaluate any existing damage or wear on the roof.
The best way to get an accurate estimate is by contacting companies directly and asking for bids from local contractors. This will allow you to compare prices between companies so that you can find one that offers competitive rates without sacrificing quality workmanship or materials.
What To Look For In A Roofing Estimate in Cranston
While roofing estimates can vary on how they look, there are some things that all of them should include at a minimum. 
Materials
A roofing quote should mention the brand and types of roofing materials the roofing contractor intends to use. 
Typical roofing materials are:
Shingles

Underlayment

Flashing

Ventilation materials
Cleanup and Removal
 When it comes to roof repair, one of the most important things you can do is make sure that the contractor has a plan for cleanup and removal.
If they don't have one, they may not be able to get rid of all the old material on your roof. This could lead to problems down the road, as well as higher costs for repairs or replacement. That's why we include cleanup and removal in every estimate we give.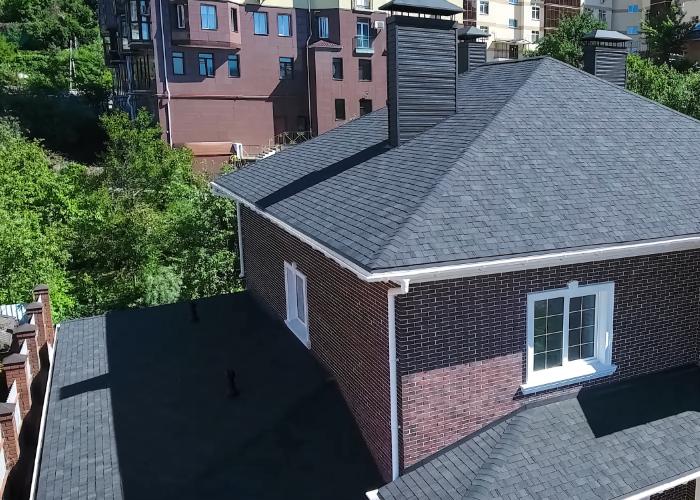 Permits
In Cranston, building and housing codes may require permits for a roof repair. Experienced, reputable roofing contractors should be familiar with what's needed and factor any permits into the cost of the estimate. 
Warranty Information
When you're planning to make a major investment in your home, you want to be sure that you're getting the best quality for your money. One of the most important aspects of this is ensuring that you have a contractor who will stand behind their work.
A warranty or guarantee can give you peace of mind when it comes to your roofing project because it ensures that if something goes wrong with the workmanship or materials used, the contractor will repair it at no cost to you. A contractor who provides warranties and guarantees is committed to providing high-quality service and products to their customers.
When considering which company to hire for your roofing project, make sure the contractor provides warranties on all materials used in the job. This way, if anything goes wrong with those materials—for example, shingle damage due to poor installation—the contractor will replace them free of charge.
How Long Is A Free Roof Estimate Good For?
The length of time your free roof estimate will be valid will depend on the company you are using to provide it. Some companies offer a fixed amount of time—for example, a week or a month—during which they will honor their estimate without charging any additional fees. Other companies may require that you use them within a certain number of days or weeks after they offer the estimate, or they may charge extra if you don't follow through with the work within a set period of time.
It is important to ask about these details before accepting an offer for a free roof estimate and signing any contracts with the company providing it.
If you require a roofing estimate, be sure to reach out to our team at The Cranston Roofers today and get on the schedule!